What is specialty coffee, anyway?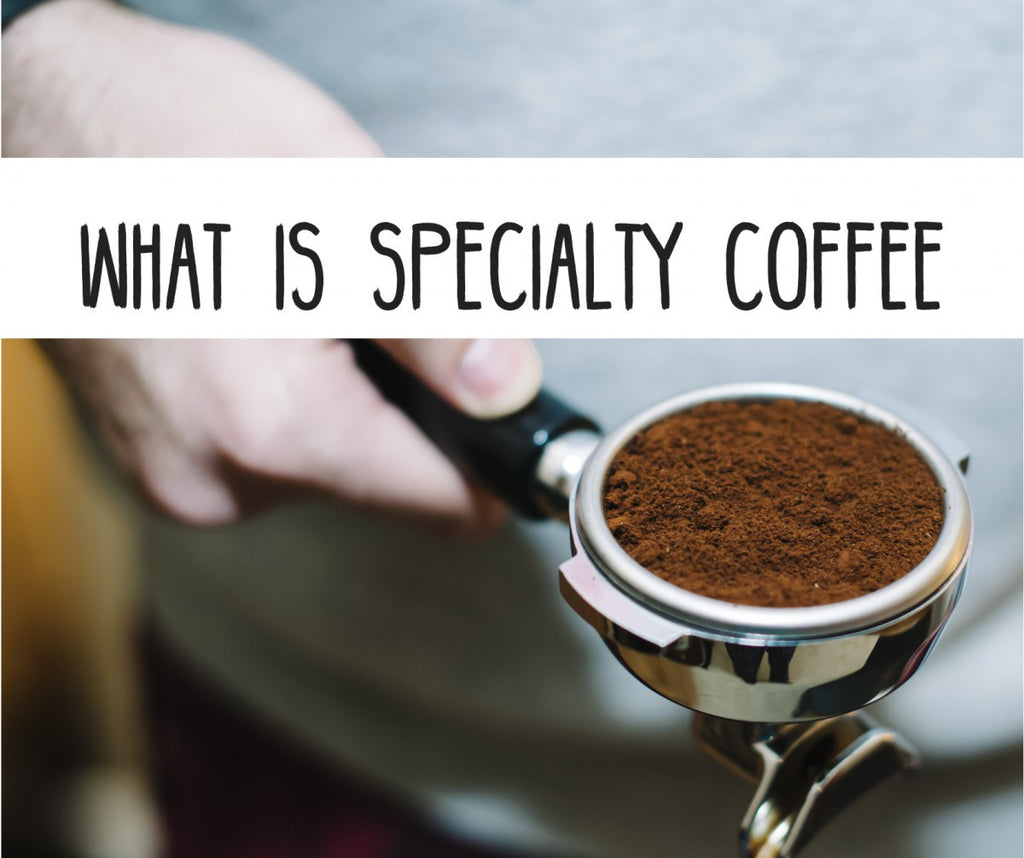 Unlike commercial coffee, which is usually roasted and packaged in large plants, under nationally advertised brand names, specialty coffee is roasted in small batches, using traditional methods.  Most often, specialty coffees are sold right where they are roasted. High quality product and hand craft coffee roasting are the hallmark of the small batch specialty roaster.
What's the diff?
Specialty coffees offer more choice than their commercial counterparts.  While commercial coffees only offer a limited blend or roast, specialty coffee proprietors offer consumers the opportunity to buy coffee by place of origin: Kenya, Sumatra, Colombia, Bali, etc. OR by specialty roast: French roast, Italian Roast, full city roast, etc…
Non-European sounding names like Flores, Sumatra, Timor refer not to the roast, but to the origin of the bean.  A coffee labeled Colombian, for example, should consist entirely of beans from a single crop in a single country, Colombia. For the most part, single origin coffees are roasted about the same length of time, or to what the roaster feels is the optimum roast to bring out the distinctive qualities of each coffee.  In our case, you'll find most of our single origin coffees are roasted medium to full city. 
In addition to the country of origin, names can also include market names (Yirgacheffe – a growing region in Ethiopia), Grade names (Kenya AA – the 'AA' denotes the quality of the bean), and estate names (Chelbesa or HueHue Tenango).  I won't dive down this rabbit hole today, as a full explanation would require two more written pages, at a minimum.  For more information, please see William Uker's All About Coffee; It's literally everything you ever wanted to know about coffee and more!
European sounding names, on the other hand, generally refer to a specialty roast. Italian Roast, for example, has been roasted longer and appears somewhat darker than say, a Vienesse Roast.  Specialty roasts are usually blends, which is a mixture of two or more types of single origin beans.  In our case, we blend our single origin beans to create a flavor that is more complete –or complex- than the flavor produced by any one single origin bean. 
Regardless of what you take home from High Rise, whether one of our fab single origins, or an amazing specialty blend, we guarantee it will be fresh.  The clock starts the second the beans leave the roaster.